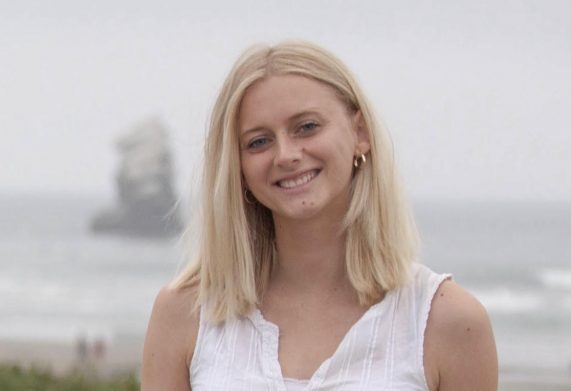 Nadia Passanisi was born and raised on the central coast of California where
her love for the ocean and mountains began. She grew up surfing in Morro Bay
and hiking the hills in San Luis Obispo. Wanting to experience a bigger city
and more of the SoCal weather, she recently relocated to the LA area. When
not teaching, you can usually find her enjoying the beach, rock climbing in
the Santa Monica mountains, or camping all around California. On the rare day
when the weather outside is gloomy, she loves to bake inside. In the summer
of 2019, she spent six weeks traveling all around the world where she was
able to experience many different cultures and people. While she loved that
experience, she is excited to be back in the classroom teaching.
As she was growing up, she first got experience working with children at the
age of thirteen when she started volunteering for children with terminal
illnesses. These experiences are what really sparked her passion for
childcare and led her to begin learning American Sign Language. Since then,
she has worked with many children with disabilities and trauma throughout her career.
She began studying Educational Studies at Arizona State University while
working full time as a preschool teacher in San Luis Obispo. She has
experience working for diverse preschools over the past three years and
eventually worked her way up to an assistant director position at her last school.
Having attended Montessori schools in her childhood, she loves to incorporate
aspects of the Montessori and Reggio curriculum into her lessons. Nadia
believes that learning through play using a hidden curriculum is the best way
for children to enjoy discovering new concepts. She understands that natural
materials such as wood and loose parts stimulate creativity and have a sensory benefit!