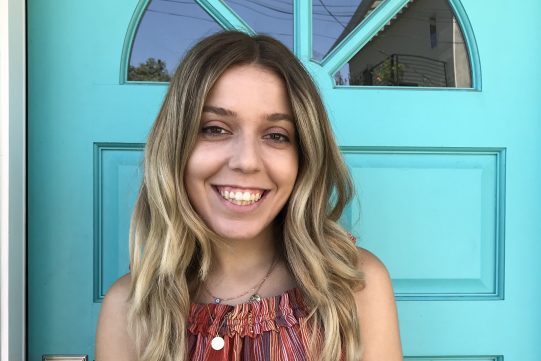 Sarah is a native to the eclectic, community of Los Angeles. She has always had a special heart for children, which later grew into a passion for educating young minds. Sarah's personal philosophy is to provide each unique and individual child a secure, caring, and stimulating environment to grow and mature emotionally, intellectually, physically, and socially. This outlook comes from humanistic education, which accepts children for who they are. Sarah also believes that children learn best through play. Sarah believes that play is one of the most important things to help children develop. Play lays the foundation for literacy and encourages children to engage with their peers. Play can also give children a sense of self-esteem and the courage to be a character or tell a story in that moment. It is allowing them to build a narrative and gives them the freedom to create. Her joy is to teach a child a skill and watch them apply it to real life, and empower them to the best tiny humans they can be!
Sarah's love for teaching is inspired by her own childhood. Sarah has fond memories of playing house, putting on shows and dressing up with her brother! Sarah was also inspired by her mother's artistic ways and credits her mom. Watching her mother, start an art program at the local private schools and teach in her very own class inspired Sarah with creativity.
Sarah graduated from Santa Monica College with an Associate of Science specializing in Early Childhood and Associate in Liberal Arts specializing in Behavioral Science.
While studying to become a teacher, Sarah gained hands on experience with Reggio Emilia at a Pre-School in Santa Monica. Sarah has also worked a Reggio inspired Private Jewish Preschool School in Los Angeles.
When Sarah is not teaching she loves being outdoors especially by the beach! She can thank her dad for her love for the ocean and nature! Sarah also enjoys hiking and capturing all the fun memories on her camera. She has recently been bit by the travel bug, and hopes to one day travel all of the world and teach in different countries!