Learn About Treehouse Tots Preschool & TK

About our School

The History
Treehouse Tots Preschool was founded by Hana and Christi Lewkow in 2013. Hana and Christi are very passionate about giving children an early start toward the love of learning, nature and health. As part of this philosophy, they incorporate Reggio inspired learning experiences and organic and natural foods into the curriculum. Additionally, they use natural and green cleaning products. Parents loved Hana and Christi's approach to learning for their children and the number of applicants quickly outgrew their capacity. To meet this need, on September 6, 2017 they opened up the doors to their second classroom, doubling in size
Our Mission
The Treehouse Tot's mission is to provide a unique and enriching preschool experience through quality care, organic and healthy foods, and attention to detail. Here at Treehouse Tots Preschool we want to change the perception of what "daycare" should be and to far exceed the expectations of parents. We believe that your child deserves the best care and attention and we want their earliest memories to be filled with happy and enriching experiences!
---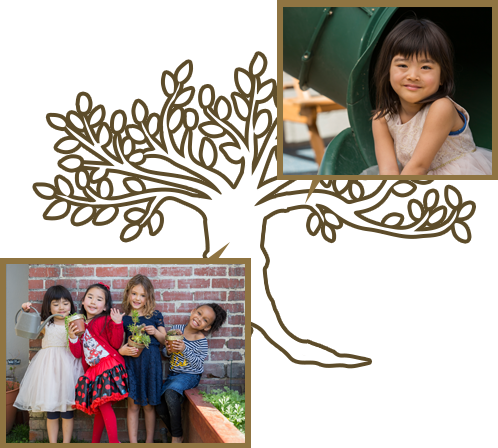 Our Enrichment Programs

---
Here are some of our enrichment programs. Click a link below to view its info.
---

Learning through Music

Soccer Shots

Yoga

Growing Foods Program
Baking & Cooking

Young Ninjas Karate
---