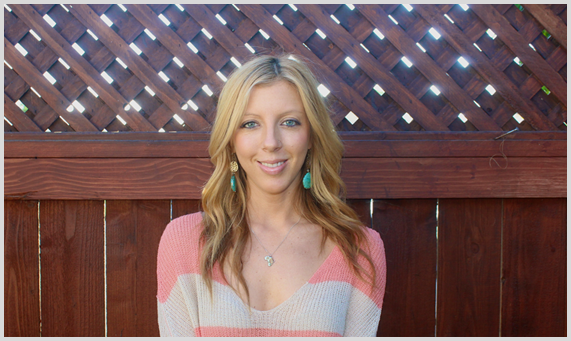 Christi Lewkow
Christi's passion of both teaching children & the great outdoors began early on as she grew up in a small town in the Midwest. Her childhood days were spent exploring nature, whether it be running around barefoot catching 'mudbugs', building tree forts, putting on neighborhood plays or helping her mom in the garden. Christi truly values the importance of the 'outdoor classroom' & is a passionate advocate of nature-based learning. Her personal philosophy is that play has such a complex role in Early Childhood Development. She believes giving children the independence to explore & play make-believe allows children to become confident, creative, imaginative & compassionate free-thinkers.
Christi's love of teaching children can be credited to her mother, who was an elementary school teacher. Somewhere between watching her mom run the weekly story hour at the library & helping her excitedly prepare her classroom at the beginning of each school year, Christi caught the teaching bug. She attended school at the University of Pittsburgh & earned her credential for Early Childhood Education. Christi has extensive experience teaching preschool & has held the position of both director and lead teacher at Westchester Preschool for the last 8 years.
Christi is also the proud founder of the 'I am ONE.' campaign. This organization was created when her passion for teaching & volunteer work lead her to South Africa in 2014. She spent a month on a volunteer trip teaching preschool in the townships. Needless to say, the experience changed Christi's life & she continues to keep in contact with the teachers she met on her journey. Treehouse Tots Preschool is excited & proud to continue collaborating with the Children of Hope Preschool in South Africa.
When she's not teaching, Christi enjoys hiking, camping, traveling, spending time with family, listening to jazz, cooking, building blanket forts, & playing with her dog, Buggy Smalls. Her future aspirations include writing a children's book & continuing her volunteer work in Africa.
To contact MissChristi@TreehouseTots.com